Friday 24th September 2021
While the summer may be behind us, as we head further into autumn and the mild weather continues there's a wonderful feeling of optimism in the air. It brings me great happiness to see your smiling faces again after so many months behind screens and masks.
I hope you've enjoyed a wonderful summer of golf and had the chance to catch up with friends and team members. There's still a lot of exciting events and competitions planned for our autumn golfing calendar.
While we may still have some challenges ahead, we're planning to return stronger and fitter as a club and as a team. We have learnt so much about resilience and what's really important in life and are committed to making sure our CARE club values underpin everything we do.
Team members
We have many new teammates onboard and are undertaking training throughout the club to improve our service levels. Please do keep letting us know how we're doing by using our FeedItBack surveys. Congratulations to Cherise and Lydia who both won our Teammate of the Month award last month.
The Aura team welcome some new teammates this month and we temporarily wave goodbye and say congratulations to Zoe, who recently gave birth to baby boy Lando, and is now on her maternity leave. A big congratulations also to greenkeeper Richard on the birth of his baby boy, Maximus.
Launch of Family Club
We are launching our Family Club this month to enhance our family offering with a timetable of activities for all ages. We recently increased our family swim times and now start at 10am at the weekend, with Friday evenings extended to 7pm. Friday is Family night at the club and we'll be showing a family movie every Friday at 5.30pm, so it's a great way to start your weekends together. Junior golf is now on the timetable and so are some pre and post-natal classes. The new Club Junior timetable has now started, so make sure you explore all the classes on offer. Teen Gym is becoming very popular and we have added additional teen classes as well.
Closing and opening times
The club closing time has now been extended to 10pm Monday to Thursday and back to 9pm on Fridays, Saturdays and Sundays. We are also open at 6am weekdays and 7am on the weekends too. The crèche hours have also been extended as we get busier.
Events and activities
We would like to invite you to our Family Open weekend on 25 th September where we will be showcasing our new junior timetable classes and hosting family activities in the Pulse Bar.
24 th September sees the return of our Club Quiz and on 8th October we have our first party of the year – an 80's evening! If you came to our Adele and George Michael party then you will love our 80's evening as the same entertainers are returning in several different guises this time!
Christmas party bookings are underway so do e-mail Laura for more details and to make a party booking on [email protected].
Club Captains
Finally I would like to thank our amazing Club Captains this year – Tim, Clive and Janette, who have all been an amazing support to the team and club over the past 2 years. To captain the club through recent times has tested us all and I will always be grateful to them all for their generosity, kindness and good humour.
We welcome Martin, Shirley and Robert to their new roles as Captains for 2021/22 and wish them every success for their respective Captains' year.
The course works are drawing to a close now and I'd like to thank you all for your patience whilst the investment works takes place. There is a detailed report later in the newsletter from Paul our Course Manager. The roof works are nearing completion too, so no more leaky Nizels roof! The next project on the list is the Golf Club changing rooms.
We do now have a meeting room available to hire so do contact reception to check availability in the diary if you wish to reserve this. Lastly, keep your diary free on 5 th November for the return of our Bonfire & Fireworks Evening and childrens party - a night not to be missed! A big thank you for all your support and please do not hesitate to contact me at the club to discuss any feedback or suggestions.
Best wishes and the best of health,
Nicky Linton-Briggs, Club Director
Course Report
Aftercare
With the drainage and bunker work coming to its final stages, we thought we'd give you an update on our progress, but also aftercare work that will be completed once they leave by Paul and the team.
Drain lines
We will be regularly top dressing the drain lines to ensure the playing surfaces remain level and consistent and to guard against further sinkage of drain lines over the winter period. We will begin this work once we are confident the new grass has a strong enough root system to keep the dressing in place.
We will be slowly bringing down the heights of cut on the turfed areas around the bunkers. These areas will be fed and dressed by hand to ensure the plant remains healthy.
Sand depth on new bunkers will be monitored and topped up when needed. This will avoid exposing the new bunker liner.
We will be turfing the larger areas of drainage that have been affected by animals damage or did not quite take in the seeding process.
We have purchased new rakes for all the new bunkers – unfortunately we have found the old rakes not fit for purpose with the new denser sand. New rakes will have short and thick teeth that will produce a better placing surface.
Completed
All drainage work is now completed! All bunker shaping has been completed and signed off by the architect. We have managed to remove most of the ropes. We are happy with the amount of germination we have and feel it will do no further damage to the recovery of the fairways.

Future
Remaining process is to fit the liner, shape the bunker edges with riveted turf, topsoil and shape, add sand and turf. We have plans to remove some of the trees and shrubbery on the left-hand side of the first, around the pond to improve the line of sight and overall look of the hole.
Greens Maintenance
Next week we plan to carry out a light aeration with 10mm tine followed by a light top dressing. We are doing this as part of our regular maintenance for overall health of the greens. This will not be an evasive treatment and will not detrimentally affect the playability of the greens.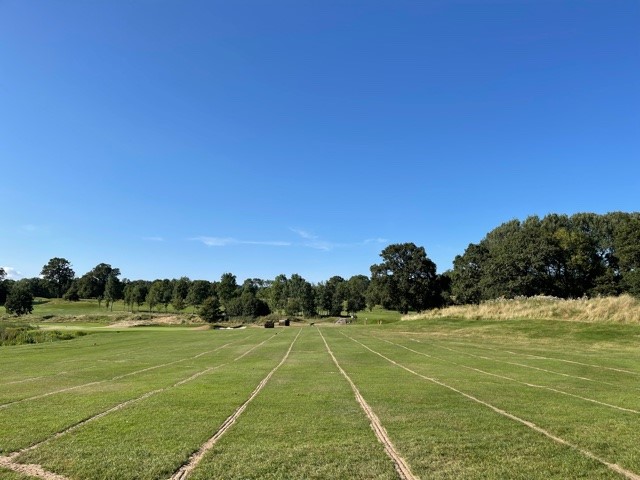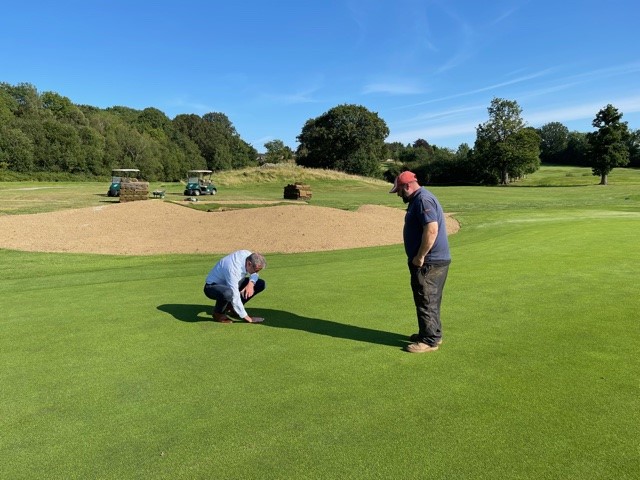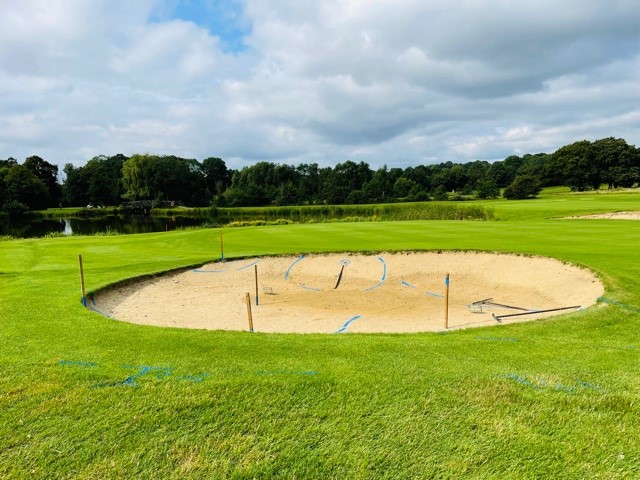 Crèche News
It has been a busy Summer with our Swim and children's camps and a wonderful timetable of activities in the Creche to keep the young ones busy.
Ladies' Autumn Cup
The Ladies chose the hottest summer day for hosting the Autumn Cup, and what a day to remember it was! The event marked Jannette's last event of her Captaincy before she hands over the reins to Shirley Spensor. The theme was most definitely Autumnal, as you can see from the pictures.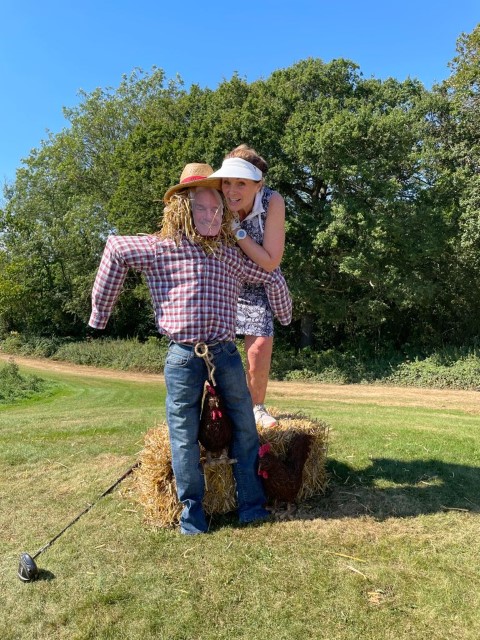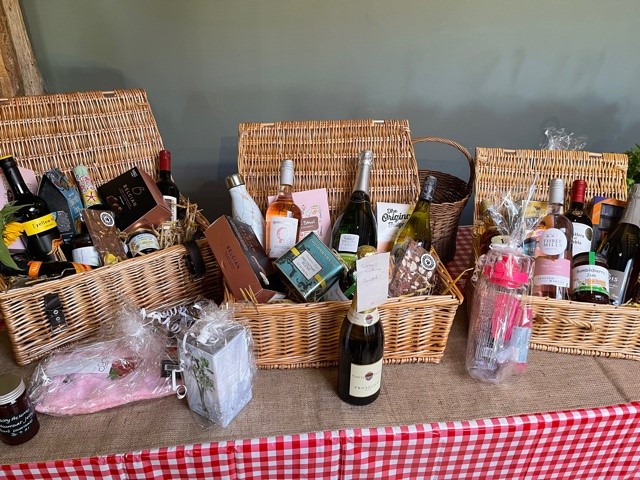 Aura Spa
We welcome Sadie our new Therapist who starts at the end of September. Sadie has worked in salons and spas for the last 8 years and is looking forward to starting in her new role at Aura!
In other news our Elemis Christmas gift sets will be arriving from next month, so come into Aura and start your Christmas shopping early! We've got your wellness covered, from skin care gift sets to candles!
Aura October Offer
Get back to feeling good this autumn. When you book a back, neck and shoulder massage this month, you'll receive a 40-minute hand or foot massage treatment completely free (worth £40!). In addition, anyone booking an eyebrow tint will receive a complimentary eyebrow shape worth £13!
You asked, we acted
You asked if we could revert to pre -covid opening hours and stay open until 10pm. The club is now open until 10pm Monday - Thursday and until 9pm Friday - Sunday. The Club now also opens at 6am weekdays and 7am on weekends.
Some members asked if it was possible for the crèche to open again in the afternoons. The creche hours have now been extended on a Monday , Wednesday and Friday and we have also extended Family swim times to 7pm on Friday, starting earlier at 10am at the weekends too!
You asked us for copies of the new timetable. We will get some printed copies for you but in the meantime do make sure you have downloaded The Club Company App so you have up to date live class information. We do change our classes regularly so printed copies soon go out of date, but ask at reception if you need one for your fridge!
A few of you commented that there's too many no-shows in classes, which can be frustrating when you see spare bikes and you know there was a waiting list. We now operate a strike system where 3 no-shows in the same week with result in revoked booking rights. We're hoping this won't be used at all and people will remember to free up places if they can't make the class.
Ryder Cup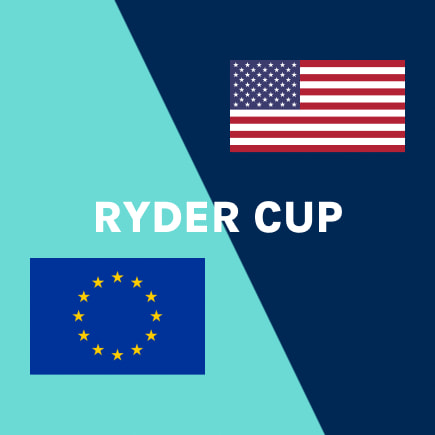 The 43 rd Ryder Cup is upon us! The captains have made their wild card picks and Europe look to win on away soil for the first time since 'The Miracle at Medinah."
Taking place from 24th – 26 th September, the biennial men's golf competition takes place on the rugged links-style Whistling Straits course sculpted along two miles of Lake Michigan shoreline.
Each of the first two days includes one four ball session and one foursomes session. The final day is reserved for 12 singles matches.
Europe need 14.5 points to win the trophy, with the odds and the crowds against them. They need to show the spirt of the European ladies Solheim Cup team who recently won on American soil. To stay up to date with all the latest news visit https://www.rydercup.com/